---
Official EFR-547 Series Description. Inexpensive representative of the Edifice automotive line with aviator-style design elements. An additional window that looks like an airplane and an asymmetric bezel with small protrusions are associated with instruments in the cockpit. The model belongs to the budget chronographs division – there is a simple stopwatch with sufficient accuracy [1/10 second], which can measure both the elapsed time and the time of several laps. There is a separate window for displaying the date. The bezel in this watch is aluminum, which positively affects the overall weight of the case. In the dark, the analog zone is fully illuminated by a powerful LED, and with a water resistance of 100 meters, you can safely swim and dive to a shallow depth.
---
EFR-547 Model Range *may be updated
---
Quick Content Guide
---
General Information
---
Edifice EFR-547 Display Guide *for key functions only. For you to know how it works))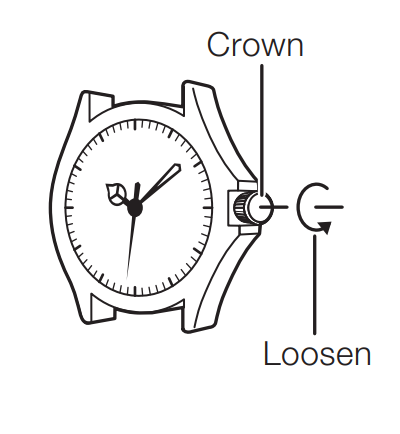 Crown Operations
Some water-resistant models (10BAR, 20BAR) have a screw-in crown. When you need to perform a crown operation, rotate it towards you to unscrew it. Then pull the crown out. Avoid applying undue force when pulling.
Stopwatch
The stopwatch measures elapsed time in 1/10-second increments up to 59 minutes, 59.9 seconds.
Important!
– Do not operate the stopwatch with the crown pulled out.
---
Feedback from Users *accumulated information from our own comments and emails, forum threads, socials, reviews, etc.
PROs
+ super led charges lume so you can always see the time at night without blinding yourself
+ lume is really bright
+ chronograph is sleek looking with a nice lap function
+ mineral glass is scratch resistant
+ reasonable price
CONs
– strap is really easy to scratch and it squeeks
---
The most distinctive specs of EFR-547 — Super Illuminator Light and Date Display with Stopwatch
*Editorial
— 100-meter water resistance (good for swimming but not for deep diving)
— Super illuminator (uses high-brightness LED illumination that automatically illuminates the analog face)
— Stopwatch (Measuring capacity: 59'59.9"; Measuring modes: Elapsed time, split time, 1st-2nd place times)
— Date display (adjustable, 31 days or easy manual correction)
---
Other Edifice EFR Watches *similar by price and functions but different by cases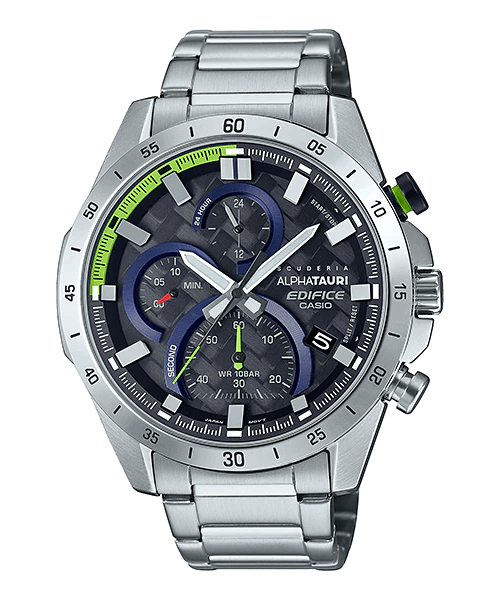 These are not all Edifice EFR Series. Here is a list of All Edifice EFR Watches →
---
Edifice EFR-547 on the wrist!
---
Official EFR-547 Specs / Features *for base version EFR-547D-1
Case / bezel material: Stainless steel / Aluminum
One-touch 3-fold Clasp
Stainless Steel Band
Mineral Glass
Screw Lock Back
100-meter water resistance
LED light (Super Illuminator)
Afterglow
1/10-second stopwatch
Measuring capacity: 59'59.9"
Measuring modes: Elapsed time, split time, 1st-2nd place times
Date display
Regular timekeeping: 3 hands (hour, minute, second),
3 dials (stopwatch 1/10 seconds, stopwatch minutes, stopwatch seconds)
Accuracy: ±20 seconds per month
Approx. battery life:
2 years on SR920SW (3 hands and 3 dials)
2 years on CR1616 (Light 16 [sec/day])
Size of case : 54×47.2×13.9mm
Total weight : 179g
---
Enjoy Japanese approaches to Beautiful and Functional Watches!
Speed & Intelligence. Technologies continue to advance, with EDIFICE leading the way. This multi-function chronograph from CASIO is actively forwarding the evolution of electronic technologies. EDIFICE combines a fusion of dynamic forms with elaborate face designs, and provides leading-edge, accompanied by uniquely original expressions produced by the movements of various hands. These features are transporting the chronograph into new realms, and unlocking the hidden possibilities they contain. EDIFICE, the watch that recognises the value of speed and time, for people who live in the moment!
EDIFICE Design. Bold, fascinating forms and fine details, combined with simple styling that brings out the essence of metal, give birth to products with clearly designed identities.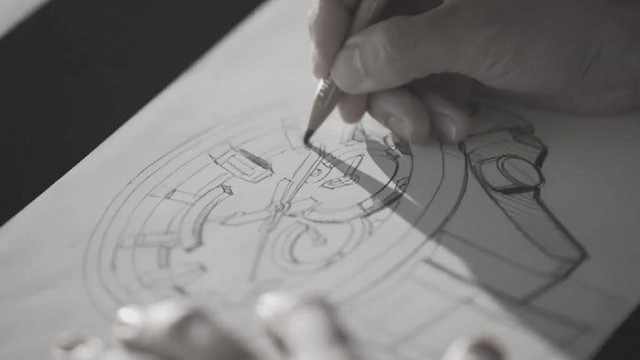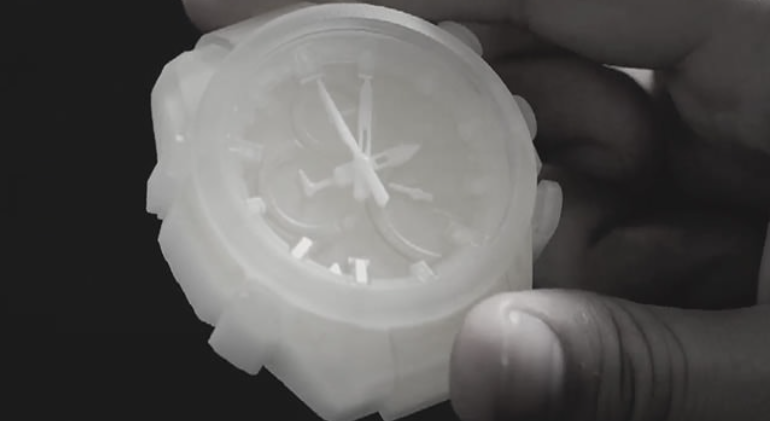 Drawing and modeling. A prototype is produced based on a sketch using CAD and a 3D printer. A bold design concept takes shape.
Bold index. An edgy, striking large index is laid out on the dial. Robust modeling with straight lines and basic tones evokes a strong presence.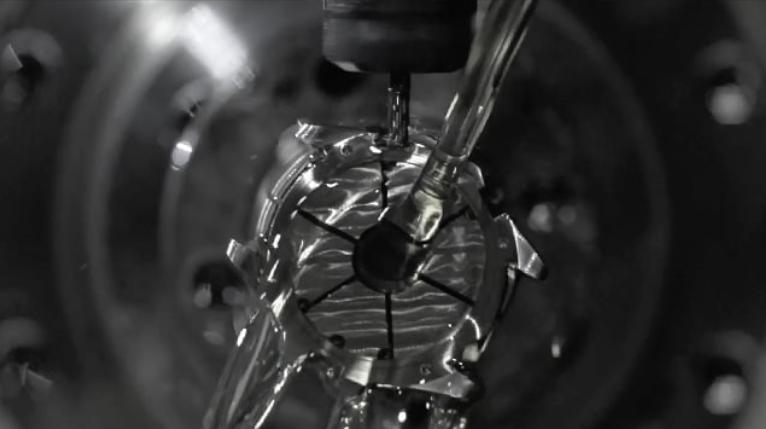 Forged stainless-steel case. After forging and heat treatment of the stainless-steel material, precision machining is conducted to complete the boldly designed case form.
Polished finishing. Polish finishing by the hands of skilled craftsmen produces beautiful mirror surfaces on the forge-cast stainless-steel case.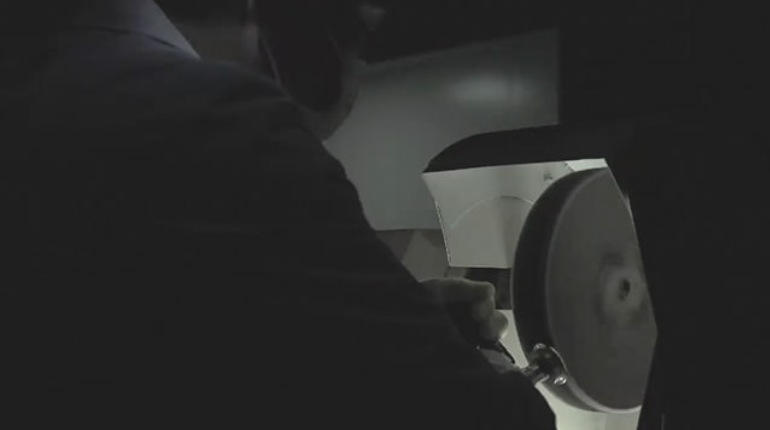 LED Light (Super Illuminator). A high-brightness LED illuminates the dial with bright light to improve visibility remarkably at night and in dimly lit environments.
---
EFR-547 Comparison Table with similar Edifice Watches
LED light (Super Illuminator)
Afterglow

Stainless steel / Aluminum

2 years on SR920SW (3 hands and 3 dials)
2 years on CR1616 (Light 16 [sec/day])

Size (mm) *we consider 48.9×42.8×13.4 to be a traditional watch size (as in DW-5600). So you are to compare how far or close the watch is to this size

Full features (if you want to know more)
---
---
Recent News about EFR-547
---
Not sure about EFR-547? There are more Edifices!