---
DW-5600 Model Range *may be updated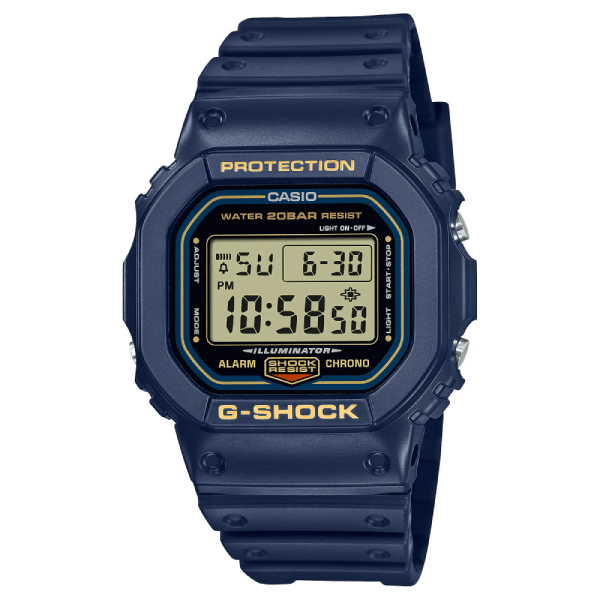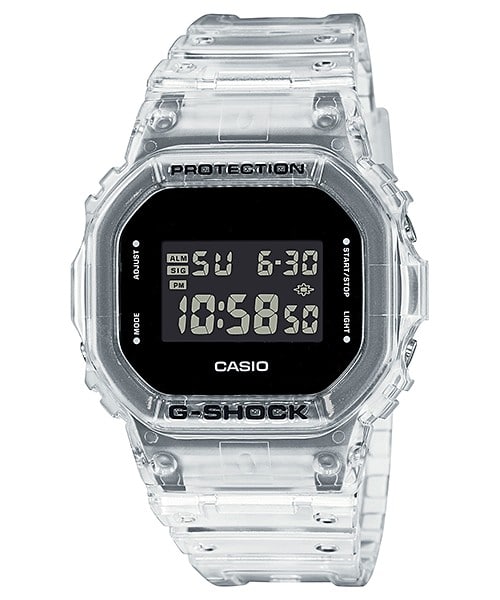 *Want to be the first to know about new G-Shock Updates? Here we store all recent Monthly G-Shock Updates →
---
Quick Content Guide
---
About the Watch in short. Representative of the iconic G-Shock square form factor with steel casing. Thus, the Japanese decided to give fans of the high-impact direction an opportunity to enjoy metal in their favorite case, while the price tag of the model is quite affordable – about $ 250. The inside of the case is made of polymer to absorb shock and reduce the total weight of the watch, and both parts of the strap are removable – the replacement process takes a matter of seconds. The capabilities of the GM-5600 module almost completely coincide with the DW-5600 – a stopwatch, world clock, timer, alarm clock, calendar and backlight with a blinking function.
G-SHOCK SQUARE EVOLUTION TIMELINE
DW-5600
60$ on Amazon →
★★★★
Continues to evolve, adapting to the ever-changing demands of technology – all while retaining its traditional square face design. Today it is the longest selling shock resistant model.
More →
DW-5500
First G-SHOCK with mud-resistant case design
WW-5300
Square G-SHOCK with Low-Temperature Resistant Case.
DW-5000
CASIO introduces the first G-SHOCK model to the market, proving that watches can be unbreakable too.
---
---
General Information
Price
$50
*average Amazon Price, we may earn commission from purchases
Year of first Release
2000
Module Number
3229
Battery Type
CR2016 (G-Shock Batteries)
---
G-Shock DW-5600 Display Guide *for key functions only. For you to know how it works))
Timekeeping
To set the time and date
1. Press (A) while in the Timekeeping Mode. The seconds digits flash on the display because they are selected.
2. Press (C) to change the selection.
Alarm
You can set an alarm with hour, minutes, month, and day. When the alarm is on, the alarm sounds for 20 seconds at the preset time. When the Hourly Time Signal is on, the watch beeps every hour on the hour.

Countdown Timer
The countdown timer can be set within a range of 1 second to 24 hours. When the countdown reaches zero, an alarm sounds for 10 seconds or until you press any button.
Stopwatch
The Stopwatch Mode lets you measure elapsed time, split times, and two finishes. The range of the stopwatch is 23 hours, 59 minutes, 59 seconds.
---
G-Shock DW-5600 on the wrist!
---
Feedback from Users *accumulated information from our own comments and emails, forum threads, socials, reviews, etc.
PROs
+ tough as nails and never needs servicing
+ it's endlessly reliable, completely indestructible
+ practical, multi-functional and robust
CONs
– with a downside there's so much goes on it's sometimes hard to see all the detail
---
DW-5600 Limited Editions *unique style, materials, and price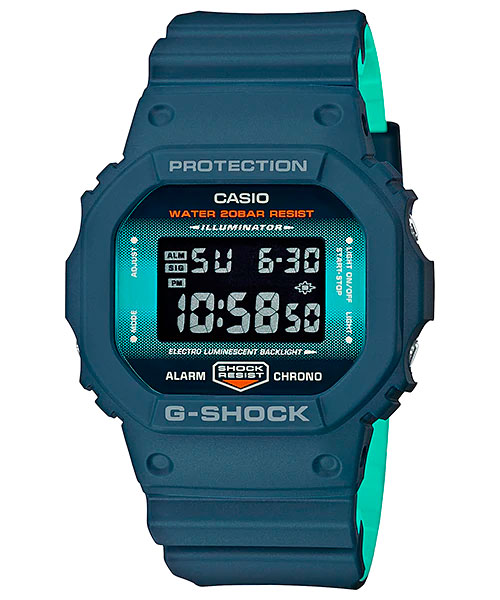 The Listing of All G-Shock DW-5600 Limited Watches → *with detailed description about the style
---
Other G-Shock DW Watches *similar by price and functions but different by cases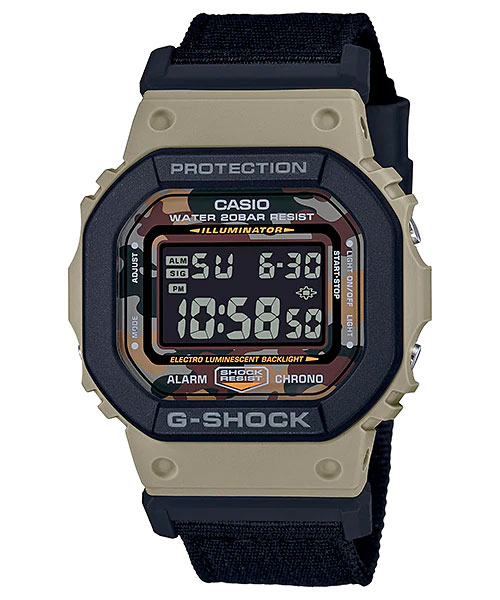 These are not all G-Shock DW Series. Here is a list of All G-Shock DW Watches →
---
Official Casio Description. From G-SHOCK, the watch brand that is always finding ways to incorporate world culture icons into exciting new designs, comes a selection of new Metallic Mirror Face models.
These new models are part of the Basic lineup that harkens back to the days of no-nonsense practical G-SHOCK styling in commemoration of the 35th G-SHOCK anniversary being celebrated in 2018. Base models are the DW-5600, which is a masterpiece of original G-SHOCK styling.
---
Official DW-5600 Specs / Features *for base version DW-5600E-1VQ
Case / bezel material: Resin
Resin Band
Mineral Glass
Shock Resistant
200-meter water resistance
Electro-luminescent backlight
Afterglow
Flash alert
Flashes with buzzer that sounds for alarms, hourly time signals
1/100-second stopwatch
Measuring capacity: 00'00″00~59'59″99 (for the first 60 minutes)
1:00'00~23:59'59 (after 60 minutes)
Measuring unit: 1/100 second (for the first 60 minutes)
1 second (after 60 minutes)
Measuring modes: Elapsed time, split time, 1st-2nd place times
Countdown timer
Measuring unit: 1 second
Countdown range: 24 hours
Countdown start time setting range: 1 second to 24 hours (1-second increments, 1-minute increments and 1-hour increments)
Other: Auto-repeat
Multi-function alarm
Hourly time signal
Full auto-calendar (to year 2039)
12/24-hour format
Regular timekeeping: Hour, minute, second, pm, month, date, day
Accuracy: ±15 seconds per month
Approx. battery life: 2 years on CR2016
Size of case : 48.9×42.8×13.4mm
Total weight : 53g
---
Famous people wearing G-Shock DW-5600!
Have you seen this watch with another person? Let us know!
---
Enjoy Japanese Unique Features in DW-5600!
*some images are about G-Shock 5000/5600 cases, but the technology, approaches, concepts and philosophy remains the same for the whole G-Shock Model Range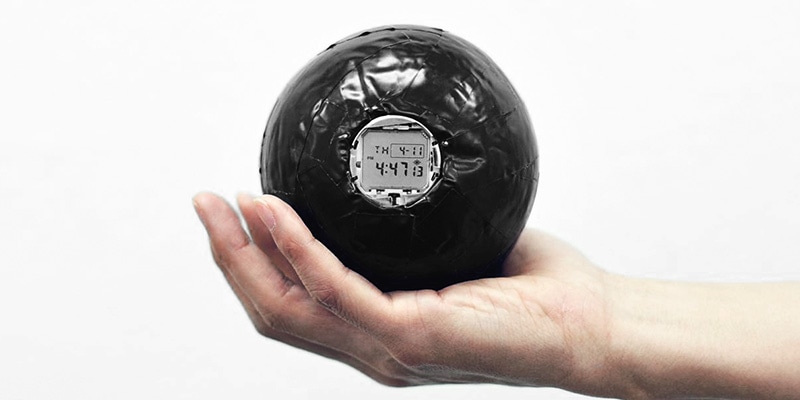 Hollow case structure. Based on a realization that "shocks are not transmitted inside a bouncing rubber ball," the structure was designed to let the module float inside the case, relieving shocks transmitted from outside. Today, the module's shock resistance is realized through further technical innovations. But the revolutionary tough structure that gave G-SHOCK its origin began here.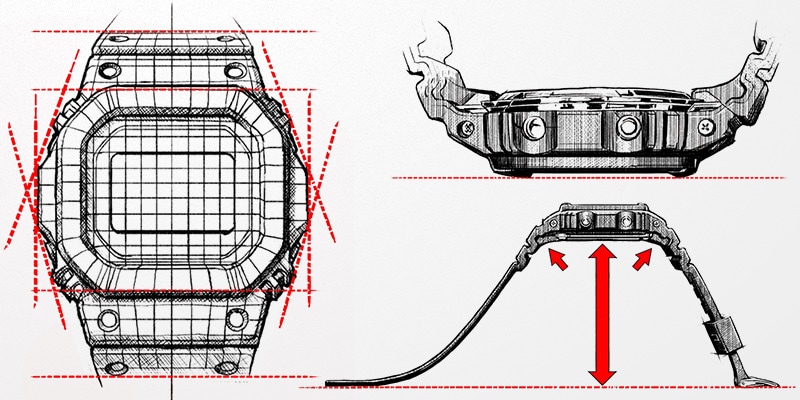 All-directional covering. If the watch is dropped, the protruding bezel fully enclosing it absorbs the shock, protecting the buttons directly connected to the module and alleviating shocks from all directions. The bezel also guards the surface of the crystal. The band is curved stiffly at the point of connection with the case, moreover, enabling it to serve as a shock absorber and prevent direct shocks to the back of the case.
Protective cushioning of key parts. The crystal oscillator and other critical parts inside the module are guarded individually by cushioning material. Any strong shock to the watch causes immediate distortion of the cushioning inside the module, preventing contact failure and malfunction.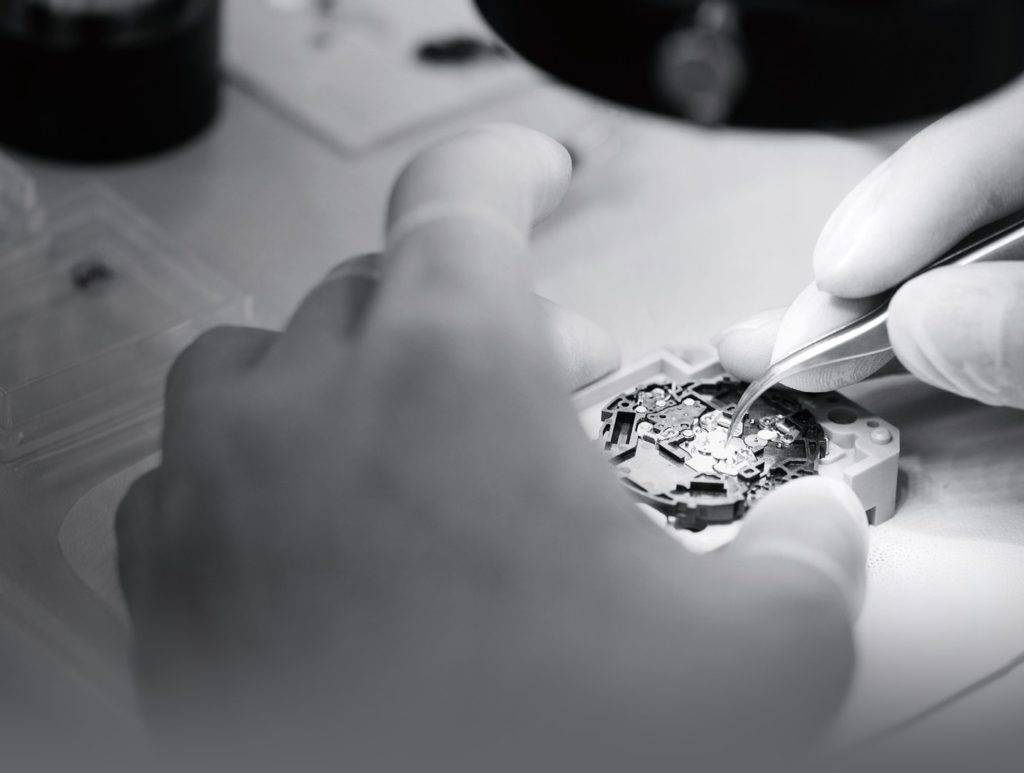 Japan Quality. Constructed with genuine quality, CASIO products provide truly practicable applications in which functionality and beauty combine. The leading-edge LSI technologies and skilled craftsmanship that give life to CASIO watches exemplify the quality Japan boasts in the world marketplace.
For CASIO, "faith in manufacturing" refers to an inexorable advancement of digital technologies and an uncompromising commitment to fine craftsmanship. This faith engenders unparalleled performance that not only elevates CASIO watches as close as possible to perfection, but that actually changes their wearers' lifestyles.
---
Recent News about DW-5600 
---
Not sure about DW-5600? There are more G-Shocks!