---
Official EFV-560 Series Description. The classic Edifice inexpensive chronograph has a small case, clear hands and hour markers and only an analog dial. There is nothing superfluous here – just a male arrow classic and a simple stopwatch. The second hand has a sharp and long tip [almost like that of the "Swiss"], to emphasize the special style of the EFV-560, and add. the windows on the dial traditionally look like a car dashboard – this is the concept of the entire Edifice brand as a whole. Models with a leather strap are especially good, because the skin is not only pleasant to the touch, but also looks very presentable. The steel case is one-piece, without separate parts, and a 100-meter water resistance allows you to comfortably accept any water procedures.
---
EFV-560 Model Range *may be updated
---
Quick Content Guide
---
General Information
---
Edifice EFV-560 Display Guide *for key functions only. For you to know how it works))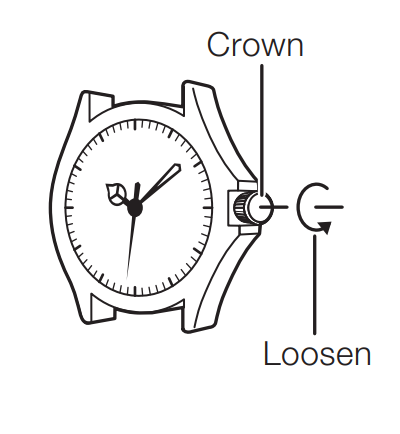 Crown Operations
Some water-resistant models (10BAR, 20BAR) have a screw-in crown. When you need to perform a crown operation, rotate it towards you to unscrew it. Then pull the crown out. Avoid applying undue force when pulling.
Stopwatch
The stopwatch measures elapsed time in 1-second increments up to 29 minutes, 59 seconds.
Important!
– Do not operate the stopwatch with the crown pulled out.
---
Feedback from Users *accumulated information from our own comments and emails, forum threads, socials, reviews, etc.
PROs
+ very accurate time piece
+ the strap is a perfect fit
+ the purchase price is great
+ very elegant
+ marks the seconds and the hours very accurately
CONs
– rather wide
– the dial is darker than on photo
---
The most distinctive specs of EFV-560 — Amazing Stopwatch & Date Display
*Editorial
— 100-meter water resistance (good for swimming but not for deep diving)
— Date display (adjustable, 31 days or easy manual correction)
— Stopwatch (Elapsed times are measured with split-second accuracy. The watch can measure times of up to 30 minutes)
— 3 years battery
---
Other Edifice EFV Watches *similar by price and functions but different by cases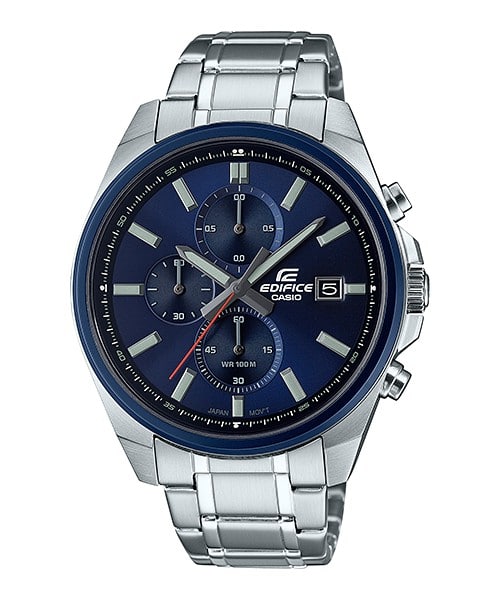 These are not all Edifice EFV Series. Here is a list of All Edifice EFV Watches →
---
Official EFV-560 Specs / Features *for base version EFV-560D-1A
Neo-display
A luminous coating provides long-term illumination in the dark after only a short exposure to light.
Date display
The current date is shown on the display
Stopwatch function – 1/1 sec. – 30 minutes
Elapsed times are measured with split-second accuracy. The watch can measure times of up to 30 minutes.
Mineral glass
The tough mineral glass resists scratching.
Solid stainless steel case
Screw locked back
The screw connection on the base of the housing optimally protects the inner workings of the watch and simultaneously provides easy access, when changing the battery for example.
Stainless steel band
Tough, durable and elegant: The stainless steel wrist strap gives your watch that classic feel.
Safety Catch
Always reliable: This watch has a particularly secure safety catch, which helps prevent the strap from opening by mistake.
3 Years – 1 Battery
The battery supplies the watch with sufficient energy for approx. three years.
Water resistance classification (10 bar)
Perfect for swimming and snorkelling: the watch is water resistant to 10 bar according to ISO 22810.
Dimensions (H x W x D)
50,0mm x 44,0mm x 11,6mm
Weight
approx. 133,0 g
---
Enjoy Japanese approaches to Beautiful and Functional Watches!
Speed & Intelligence. Technologies continue to advance, with EDIFICE leading the way. This multi-function chronograph from CASIO is actively forwarding the evolution of electronic technologies. EDIFICE combines a fusion of dynamic forms with elaborate face designs, and provides leading-edge, accompanied by uniquely original expressions produced by the movements of various hands. These features are transporting the chronograph into new realms, and unlocking the hidden possibilities they contain. EDIFICE, the watch that recognises the value of speed and time, for people who live in the moment!
EDIFICE Design. Bold, fascinating forms and fine details, combined with simple styling that brings out the essence of metal, give birth to products with clearly designed identities.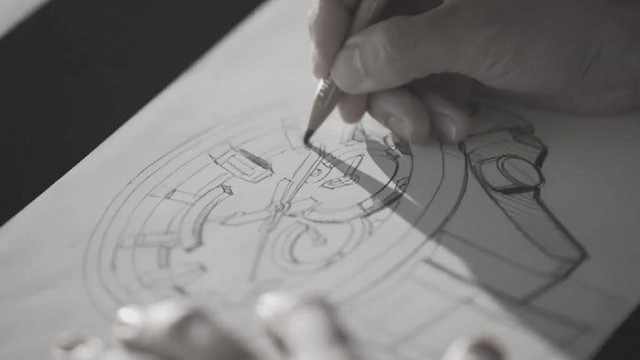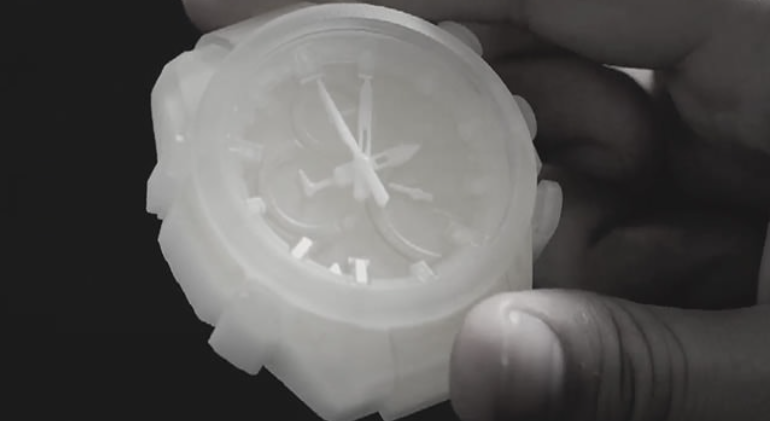 Drawing and modeling. A prototype is produced based on a sketch using CAD and a 3D printer. A bold design concept takes shape.
Bold index. An edgy, striking large index is laid out on the dial. Robust modeling with straight lines and basic tones evokes a strong presence.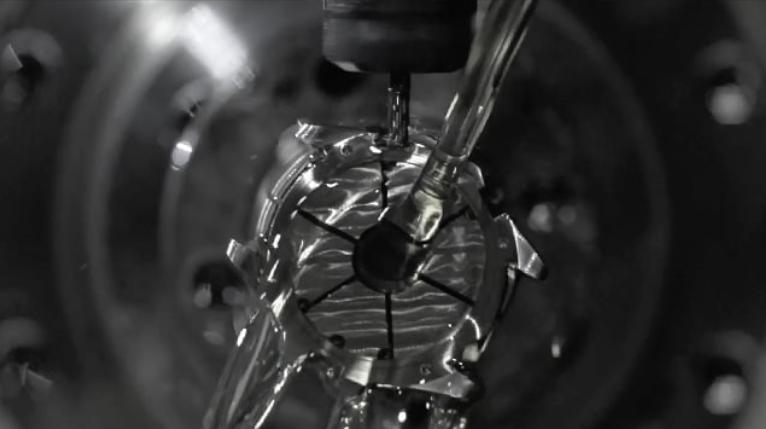 Forged stainless-steel case. After forging and heat treatment of the stainless-steel material, precision machining is conducted to complete the boldly designed case form.
Polished finishing. Polish finishing by the hands of skilled craftsmen produces beautiful mirror surfaces on the forge-cast stainless-steel case.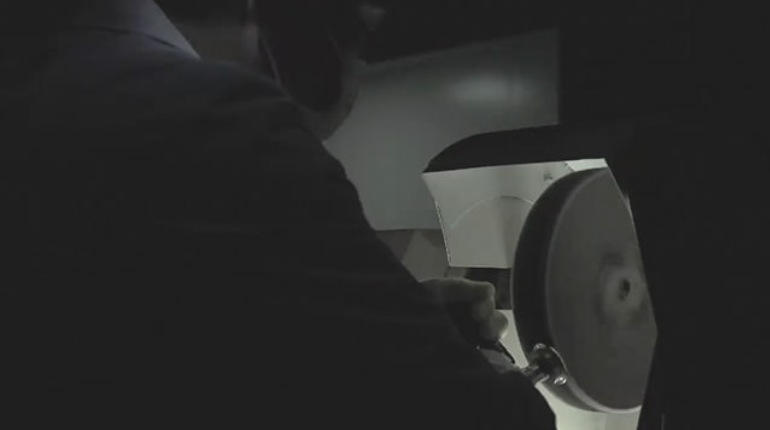 ---
EFV-560 Comparison Table with similar Edifice Watches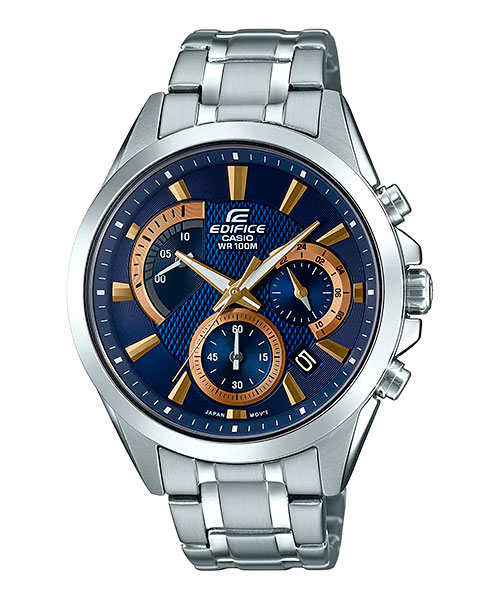 | | | | |
| --- | --- | --- | --- |
| | | | |
| | | | |
| | | | |
| | | | |
| | | | |
| | | | |
| | | | |
| | | | |
| | | | |
| | | | |
| | | | |
| Size (mm) *we consider 48.9×42.8×13.4 to be a traditional watch size (as in DW-5600). So you are to compare how far or close the watch is to this size | | | |
| Full features (if you want to know more) | | | |
---
---
Recent News about EFV-560
---
You ask, we answer…
What does 100-meter water resistance in EFV-560 mean?
The watch is good for swimming but not for deep diving.
How does Stopwatch in EFV-560 work?
Elapsed times are measured with split-second accuracy. The watch can measure times of up to 30 minutes.
What battery does EFV-560 have?
3 years battery.
---
Not sure about EFV-560? There are more Edifices!