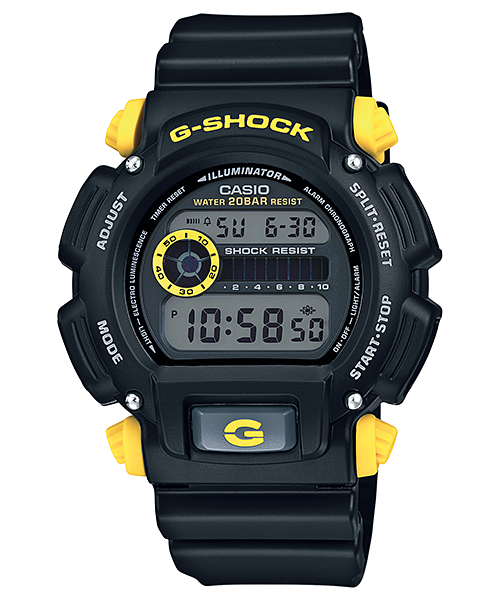 ---
About DW-9052 in Short. A slapshot by a professional hockey player was all it took to send this G-Shock into history and into a goalies mitt, literally. If it can handle a slapshot, it can handle your life. We like to refer to it as the quintessential G-Shock.
---
Famous people wearing G-Shock DW-9052!
Have you seen this watch with another person? Let us know!
---
General Information
Price
$60  *average Amazon Price, we may earn commission from purchases
Year of First Release
2012
Model Range
STANDART DIGITAL
Battery Type
CR2016 (Casio Batteries

)

Manual
3232 (official)
---
Feedback from users *accumulated information from our own comments and emails, forum threads, socials, reviews, etc.
PROs
+ tough
+ 12/24 hour flip
+ affordable price
+ lightweight
---
DW-9052 Model Range *may be updated
*Want to be the first to know about new G-Shock Updates? Here we store all recent Monthly G-shock Updates →
---
The most distinctive specs of DW-9052 *Editorial
— 200-meter water resistance (good for swimming but not for deep diving)
— Flash alert (Flashes with buzzer that sounds for alarms, hourly time signals)
— Stopwatch with 24-hour Measuring capacity
— World time for 31 time zones (48 cities)
---
Other G-Shock DW Watches *similar by price and functions but different by cases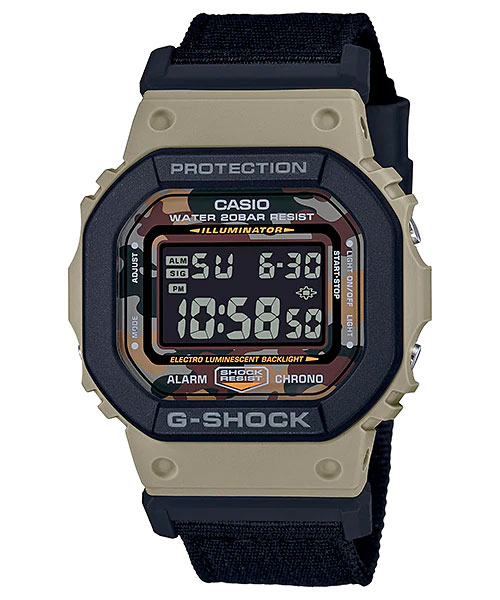 These are not all G-Shock DW Series. Here is a list of All G-Shock DW Watches →
---
Official Casio Description. From G-SHOCK, the watch brand that is constantly setting new standards for timekeeping toughness, come new additions to the standard model lineup.The popular DW-9052, big case GA-100, and combination AW-591 start out with basic G-SHOCK black, which is then accented with brilliant rose gold and gold accents. The new gold-accented designs are really attractive additions to the G-SHOCK lineup.
---
Casio DW-9052 on the wrist!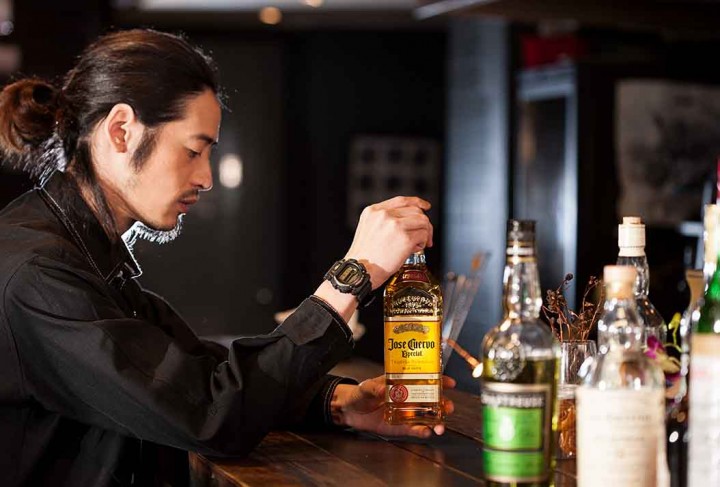 ---
Official DW-9052 Specs / Features *for base version DW-9052GBX-1A9
Case / bezel material: Resin
Resin Band
Shock Resistant
Mineral Glass
200-meter water resistance
Electro-luminescent backlight
Afterglow
Flash alert
Flashes with buzzer that sounds for alarms, hourly time signals, countdown timer time up alarm
1/100-second stopwatch
Measuring capacity: 00'00″00~59'59″99 (for the first 60 minutes)
1:00'00~23:59'59 (after 60 minutes)
Measuring unit: 1/100 second (for the first 60 minutes)
1 second (after 60 minutes)
Measuring modes: Elapsed time, split time, 1st-2nd place times
Countdown timer
Measuring unit: 1 second
Countdown range: 24 hours
Countdown start time setting range: 1 minute to 24 hours (1-second increments, 1-minute increments and 1-hour increments)
Other: Auto-repeat
Multi-function alarm
Hourly time signal
Full auto-calendar (to year 2099)
12/24-hour format
Regular timekeeping: Hour, minutes, seconds, pm, month, date, day
Accuracy: ±15 seconds per month
Approx. battery life: 2 years on CR2016
Size of case : 48.5×43×14.7mm
Total weight : 59g
---
Recent News about DW-9052 
---