---
Official EFV-C100 Series Description. The representative of the racing direction Edifice with ana-DJ dial and notebook. The dial of the EFV-C100 resembles a steering wheel of a racing car, and the indication is additional. functions occurs in electronic windows. The steel bezel was replaced with aluminum – thus reducing the overall weight of the case. The notebook can store up to 30 entries with the names of people and their mobile numbers. Here is a very accurate stopwatch [1/100 of a second] with a 24-hour measurement limit – enough for most tasks. The digital component provides another advantage – additional functionality in the form of a timer, alarm clock, world time and an automatic calendar. The battery is designed for 10 years of continuous operation – you can forget about the need to replace it for a long time.
---
EFV-C100 Model Range *may be updated
---
Quick Content Guide
---
General Information
---
Edifice EFV-C100 Display Guide *for key functions only. For you to know how it works))
Timekeeping
This watch features separate digital and analog timekeeping.
– In the Timekeeping Mode, press (A) to toggle the display between the date screen and the time screen.
Telememo
Telememo lets you store up to 30 records, each containing name and telephone number data. Records are automatically sorted based on the characters of the name.
World Time
World Time digitally displays the current time in 30 cities (29 time zones) around the world.
– All of the operations in this section are performed in the World Time Mode, which you enter by pressing (C).
Alarms
You can set three independent Daily Alarms. When an alarm is turned on, the alarm tone sounds when the alarm time is reached. One of the alarms is a snooze alarm, while the other two are one-time alarms.
---
Feedback from Users *accumulated information from our own comments and emails, forum threads, socials, reviews, etc.
PROs
+ 10 year battery & fully waterproof
+ really smart well designed
+ cracking looking watch and quality for the price
+ very accurate time keeping
+ combined digital and analog display
+ looks and feels like a more expensive watch
CONs
– the digital screen(s) are hard to see/read
– it's quite a weighty
– doesn't feel comfortable on the wrist
– night-glowing hands work only for short period of time
---
The most distinctive specs of EFV-C100 — 10-year Battery Life & World time
*Editorial
— 100-meter water resistance (good for swimming but not for deep diving)
— Telememo 30 (Lets you store up to 30 records, each containing name and telephone number data)
— Countdown timer (Countdown range: 24 hours)
— 3 daily alarms (with 1 snooze alarm)
— Stopwatch (Measuring capacity: 23:59'59.99"; Measuring modes: Elapsed time, split time, 1st-2nd place times)
— World Time (Current time in 29 time zones)
— 10-year battery
---
Official EFV-C100 Video
---
Other Edifice EFV Watches *similar by price and functions but different by cases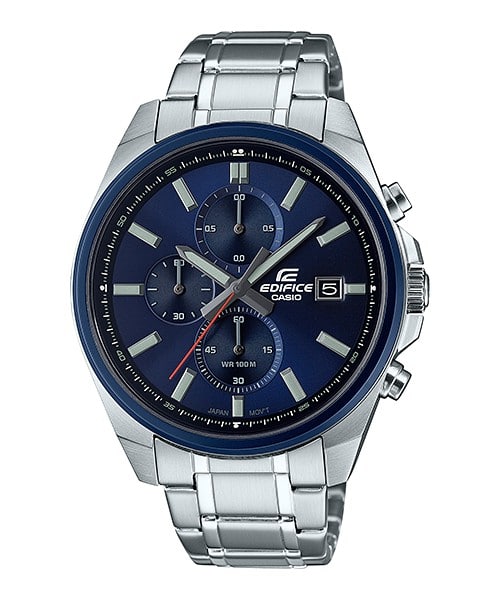 These are not all Edifice EFV Series. Here is a list of All Edifice EFV Watches →
---
Edifice EFV-C100 on the wrist!
---
Enjoy our Edifice EFV-C100 Watch Review
A bit about design. I did not see anything fundamentally new – all the same all-metal case and a steel bracelet with a folding clasp. The clock itself is not very large [51.6 × 46.6 mm], but the thickness seemed huge to me – 14.2 mm [although these figures seem to be standard]. The reason is the large and massive bezel [by the way, it is aluminum], which takes on itself [visually] a third of the entire thickness. The hour markers are located directly under the glass [without large indentation], which means that the thickening of the bezel is a necessary measure, and not an unreasonable whim of designers. But if you compare with the same jishokami – EFV-C100 is still thinner. Read Full Review →
---
Enjoy Japanese approaches to Beautiful and Functional Watches!
Speed & Intelligence. Technologies continue to advance, with EDIFICE leading the way. This multi-function chronograph from CASIO is actively forwarding the evolution of electronic technologies. EDIFICE combines a fusion of dynamic forms with elaborate face designs, and provides leading-edge, accompanied by uniquely original expressions produced by the movements of various hands. These features are transporting the chronograph into new realms, and unlocking the hidden possibilities they contain. EDIFICE, the watch that recognises the value of speed and time, for people who live in the moment!
EDIFICE Design. Bold, fascinating forms and fine details, combined with simple styling that brings out the essence of metal, give birth to products with clearly designed identities.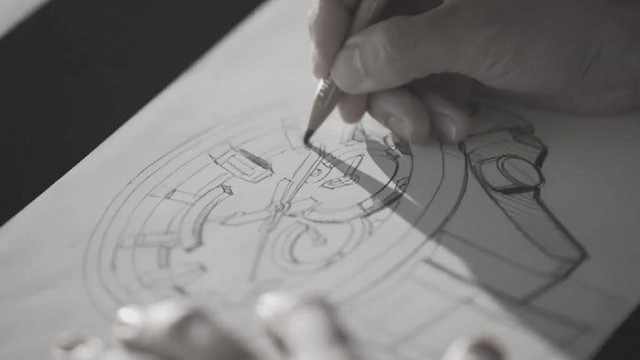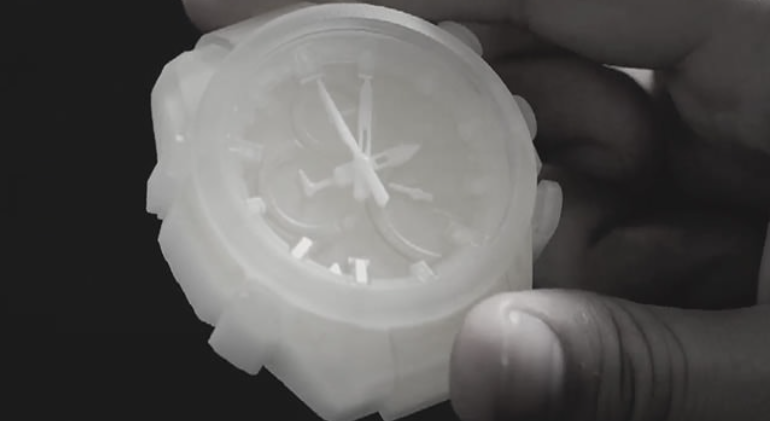 Drawing and modeling. A prototype is produced based on a sketch using CAD and a 3D printer. A bold design concept takes shape.
Forged stainless-steel case. After forging and heat treatment of the stainless-steel material, precision machining is conducted to complete the boldly designed case form.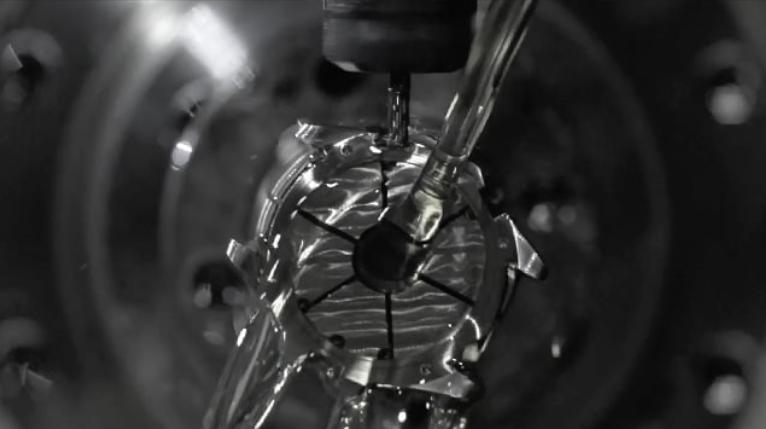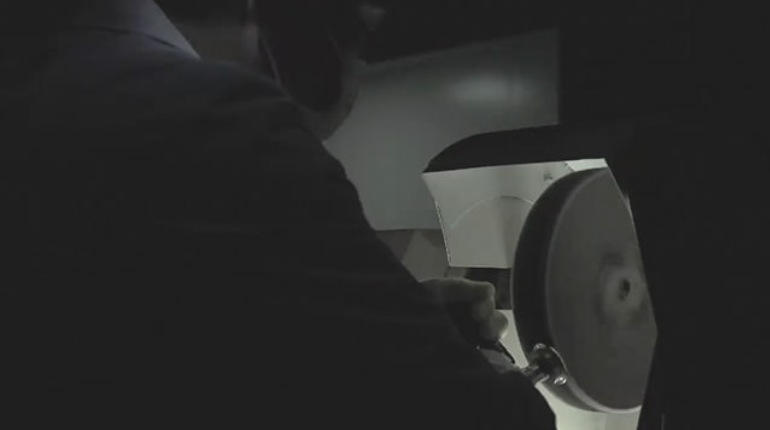 Polished finishing. Polish finishing by the hands of skilled craftsmen produces beautiful mirror surfaces on the forge-cast stainless-steel case.
Dual Dial World Time. A dial on the face of the watch always shows the current time in another zone whenever you need it. A sub-dial also indicates a.m. or p.m. at a glance. You can use the smartphone app to select from among 300 cities.
---
Official EFV-C100 Specs / Features *for base version EFV-C100D-1
Case / bezel material: Stainless steel / Aluminum
One-touch 3-fold Clasp
Stainless Steel Band
Mineral Glass
100-meter water resistance
Telememo
Memory capacity: Up to 30 sets of data, with 8-character name and 16-digit telephone number
Others: Remaining memory screen, auto-sort
World time
Current time in 30 cities (29 time zones), daylight saving on/off
1/100-second stopwatch
Measuring capacity: 23:59'59.99"
Measuring modes: Elapsed time, split time, 1st-2nd place times
Countdown timer
Measuring unit: 1 second
Countdown range: 24 hours
Countdown start time setting range: 1 minute to 24 hours (1-minute increments and 1-hour increments)
3 daily alarms (with 1 snooze alarm)
Hourly time signal
Full auto-calendar (to year 2099)
12/24-hour format
Regular timekeeping
Analog: 2 hands (hour, minute (hands move every 20 seconds))
Digital: Hour, minute, second, am/pm, month, date, day
Accuracy: ±30 seconds per month
Approx. battery life: 10 years on CR2025
Size of case : 51.6×46.6×14.2mm
Total weight : 161g
---
---
EFV-C100 Comparison Table with similar Edifice Watches
| | | | |
| --- | --- | --- | --- |
| | | | |
| | | | |
| | | | |
| | Bluetooth (via phone app) | | |
| | | | |
| | | | |
| | | | |
| | | | |
| | | | Stainless steel / Aluminum |
| | Sapphire Glass with non-reflective coating | | |
| | | | |
| Size (mm) *we consider 48.9×42.8×13.4 to be a traditional watch size (as in DW-5600). So you are to compare how far or close the watch is to this size | | | |
| Full features (if you want to know more) | | | |
---
---
Recent News about EFV-C100
---
You ask, we answer…
What does Telememo 30 in EFV-C100 mean?
It lets you store up to 30 records, each containing name and telephone number data.
How many alarms does EFV-C100 have?
3 daily alarms (with 1 snooze alarm).
What does Stopwatch in EFV-C100 do?
Measuring capacity: 23:59'59.99"; Measuring modes: Elapsed time, split time, 1st-2nd place times.
What is World Time in EFV-C100?
It's current time in 29 time zones.
---
Not sure about EFV-C100? There are more Edifices!