---
Official EQS-900 Series Description. The premium series of the Edifice automotive line with carbon on the dial. The carbon fiber dial backing confirms the racing essence of the EQS-900 – it is not for nothing that this material is used in tuning sports cars. Under the dial is a solar panel that receives light energy from three extra. windows and converts it into electrical impulses needed to power the battery. The ion-coated bezel does not scratch and looks stylish and expensive. The watch has a stopwatch that measures the elapsed time, lap time and time 1.2 places. The date and time in 24-hour format are displayed in separate windows.
---
EQS-900 Model Range *may be updated
---
Quick Content Guide
---
General Information
Price
$180 *average Amazon Price, we may earn commission from purchases
Year of First Release
2018
Model Range
SOLAR
Battery Type
Solar powered (Edifice Batteries

)

Manual
5585 (official)
---
Edifice EQS-900 Display Guide *for key functions only. For you to know how it works))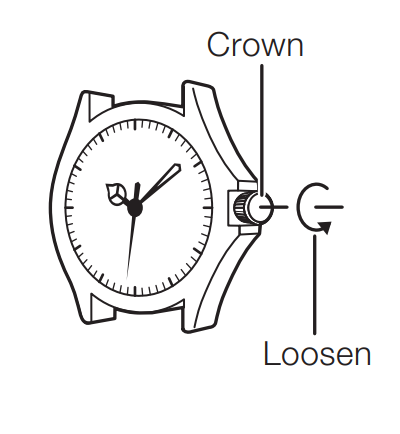 Crown Operations
Some water-resistant models (10BAR, 20BAR) have a screw-in crown. When you need to perform a crown operation, rotate it towards you to unscrew it. Then pull the crown out. Avoid applying undue force when pulling.
Stopwatch
The stopwatch measures elapsed time in 1-second increments up to 29 minutes, 59 seconds.
Important!
– Do not operate the stopwatch with the crown pulled out.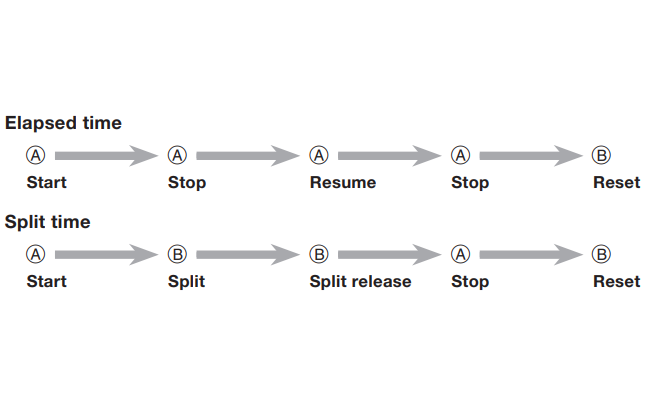 Using the Stopwatch
Pull the Crown out to click 2.
Use (A) (clockwise) and (B) (counterclockwise) to move the Stopwatch Second Hand and Stopwatch Minute Hand to 12 o'clock.
After all of the hands are the way you want, push the Crown back in.
---
Feedback from Users *accumulated information from our own comments and emails, forum threads, socials, reviews, etc.
PROs
+ amazing quality for the price
+ the carbon dial and applied indices give the face a lot of depth
+ solar powered means it will run for years without any battery changes
+ the chronometer function
+ its classic and easy to use
CONs
– It reflects a lot of light which can make it difficult to read in certain situations though
– the metal bracelet is nicely finished but feels a little thin and cheap
– 12 clock dots low readability in the night
---
The most distinctive specs of EQS-900 — Motorsports Concept & Solar Power
*Editorial
— 100-meter water resistance (good for swimming but not for deep diving)
— Tough Solar (CASIO's original solar-charging system converts not only sunlight but also light from fluorescent lamps and other sources into power)
— Carbon fiber dial (attractive carbon gives the watch a cool, stylish look)
— Stopwatch (Measuring capacity: 29'59; Measuring modes: Elapsed time, 1st-2nd place times)
— Date display (adjustable, 31 days or easy manual correction)
---
Other Edifice EQS Watches *similar by price and functions but different by cases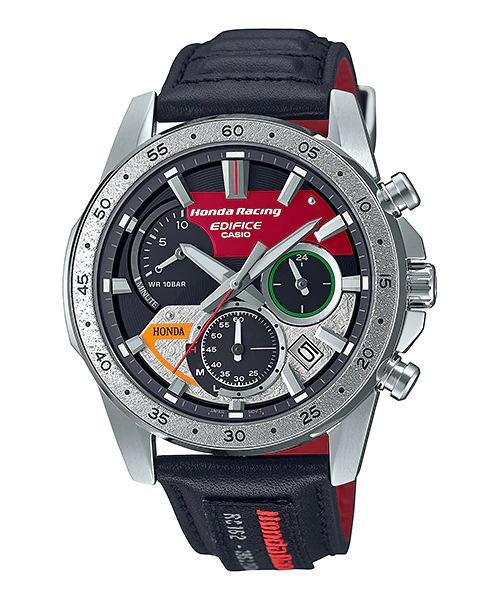 These are not all Edifice EQS Series. Here is a list of All Edifice EQS Watches →
---
Edifice EQS-900 on the wrist!
---
Enjoy our Edifice EQS-900 Watch Review
Let's return to the EQS-900PB-1B, namely to the functional part. I can't but focus on the possibility of recharging the watch's battery from the sun, because in a watch with a carbon dial it was once impossible to do at all. The fact is that carbon fiber does not transmit light, which means that the battery will not be able to power normally. But, starting with the EQS-800 series, the Japanese solved this problem with a new, improved technology for using the solar panel. Read Full Review →
---
Official Marketing Focus from Casio
These models are the latest solar-powered chronographs from the high performance EDIFICE lineup. The sporty designs of these motorsports concept timepieces are created using carbon fiber, an essential material for racing car applications, for their faces.
A solar-cell is used to generate electrical power from light, which is used to charge a battery. This eliminates any need to worry about the battery suddenly going dead, as long as light is available. A full charge provides enough power for about five months of operation, even if there is no exposure to light. Though a solar powered watch normally requires a transparent face to allow light to reach the solar cell, the face of the EQS-900 is made of non-transparent carbon fiber. However, CASIO original design technology makes it possible to achieve solar charging using the light that passes through the three small dials of the watch face.
Official EQS-900 Specs / Features *for base version EQS-900DB-1A
Case / bezel material: Stainless steel
One-touch 3-fold Clasp
Stainless Steel Band
Mineral Glass
Screw Lock Back
100-meter water resistance
Solar powered
1-second stopwatch
Measuring capacity: 29'59
Measuring modes: Elapsed time, 1st-2nd place times
Battery level indicator
Date display
Regular timekeeping
Analog: 3 hands (hour, minute, second),
3 dials (24-hour, stopwatch minutes, stopwatch seconds)
Accuracy: ±20 seconds per month
Operating time from full charge until hands stop: Approx. 5 months
Size of case : 51.5×47.6×12mm
Total weight : 156g
---
Enjoy Japanese approaches to Beautiful and Functional Watches!
Speed & Intelligence. Technologies continue to advance, with EDIFICE leading the way. This multi-function chronograph from CASIO is actively forwarding the evolution of electronic technologies. EDIFICE combines a fusion of dynamic forms with elaborate face designs, and provides leading-edge, accompanied by uniquely original expressions produced by the movements of various hands. These features are transporting the chronograph into new realms, and unlocking the hidden possibilities they contain. EDIFICE, the watch that recognises the value of speed and time, for people who live in the moment!
EDIFICE Design. Bold, fascinating forms and fine details, combined with simple styling that brings out the essence of metal, give birth to products with clearly designed identities.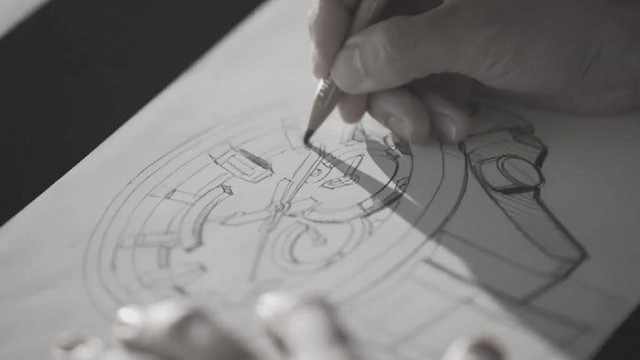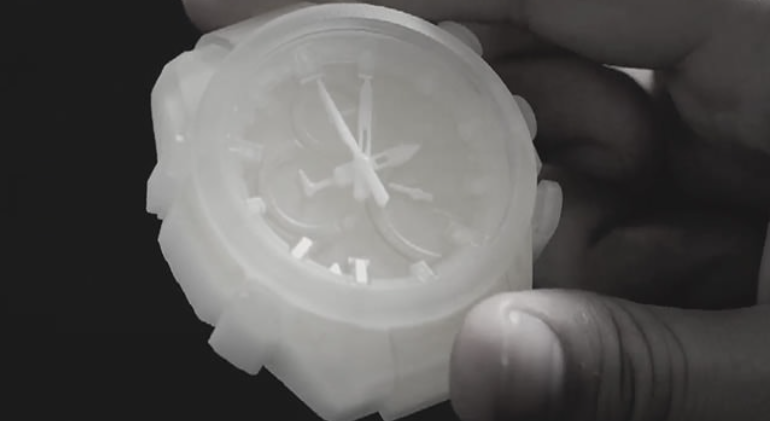 Drawing and modeling. A prototype is produced based on a sketch using CAD and a 3D printer. A bold design concept takes shape.
Bold index. An edgy, striking large index is laid out on the dial. Robust modeling with straight lines and basic tones evokes a strong presence.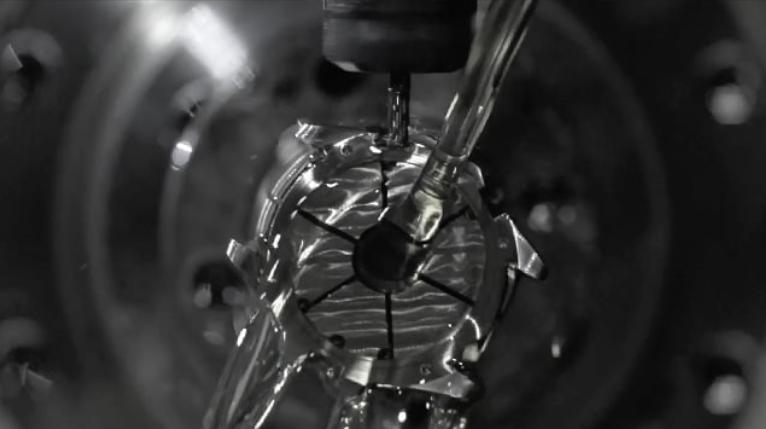 Forged stainless-steel case. After forging and heat treatment of the stainless-steel material, precision machining is conducted to complete the boldly designed case form.
Polished finishing. Polish finishing by the hands of skilled craftsmen produces beautiful mirror surfaces on the forge-cast stainless-steel case.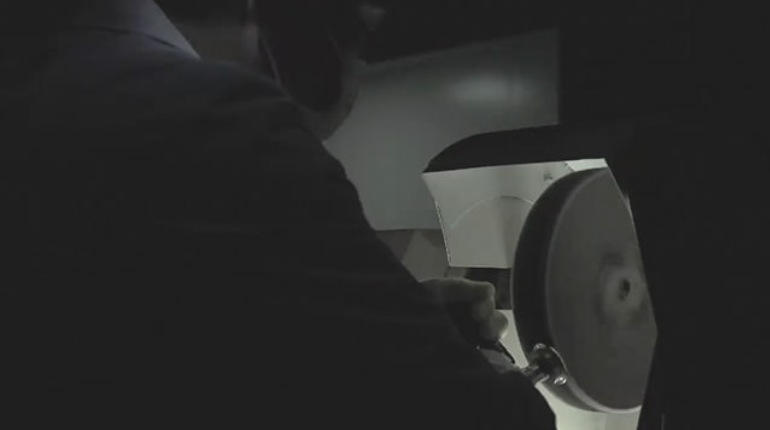 Tough Solar. This original solar power system transforms even weak light from sources such as fluorescent lamps into ample energy to provide stable operation of various high-load functions.
---
EQS-900 Comparison Table with similar Edifice Watches
Bluetooth (via phone app)

Measuring unit: 1/10 second
Countdown range: 24 hours
Countdown start time setting range: 1 second to 24 hours (1-second increments, 1-minute increments and 1-hour increments)

Neobrite and Double LED light (Auto LED light, Super illuminator)

Size (mm) *we consider 48.9×42.8×13.4 to be a traditional watch size (as in DW-5600). So you are to compare how far or close the watch is to this size

Full features (if you want to know more)
---
---
Recent News about EQS-900
---
You ask, we answer…
What does Tough Solar in EQS-900 mean?
CASIO's original solar-charging system converts not only sunlight but also light from fluorescent lamps and other sources into power.
What is Carbon fiber dial in EQS-900?
Attractive carbon gives the watch a cool, stylish look.
What does Stopwatch in EQS-900 do?
Measuring capacity: 29'59; Measuring modes: Elapsed time, 1st-2nd place times.
---
Not sure about EQS-900? There are more Edifices!